Our Mission
The mission of the MVAA is to preserve and enhance the cultural life of the Vineyard community by providing quality art education, annual scholarship awards, exhibition opportunities for artists in the historic Old Sculpin Gallery, and curating our permanent collection of island art.
Our History
Formerly a sail loft, a whale oil factory, an old grain store, and a boat builder's shed, the distinctive building now known as the Old Sculpin Gallery, home of the Martha's Vineyard Art Association, is over 240 years old. Over the years its unique shingled tower has welcomed visitors to the waterfront along Edgartown's harbor and today its wide floorboards and hand hewn beams welcome art lovers into its gallery and studio spaces. Incorporated in 1954, the MVAA opened for the benefit of the island community: "to increase facilities of art education, create interest in the arts, make an art center for the whole island, establish a permanent collection, and preserve an old landmark." Such were the lofty goals of its founding President Ruth Mead and its Vice-President Henry Beetle Hough.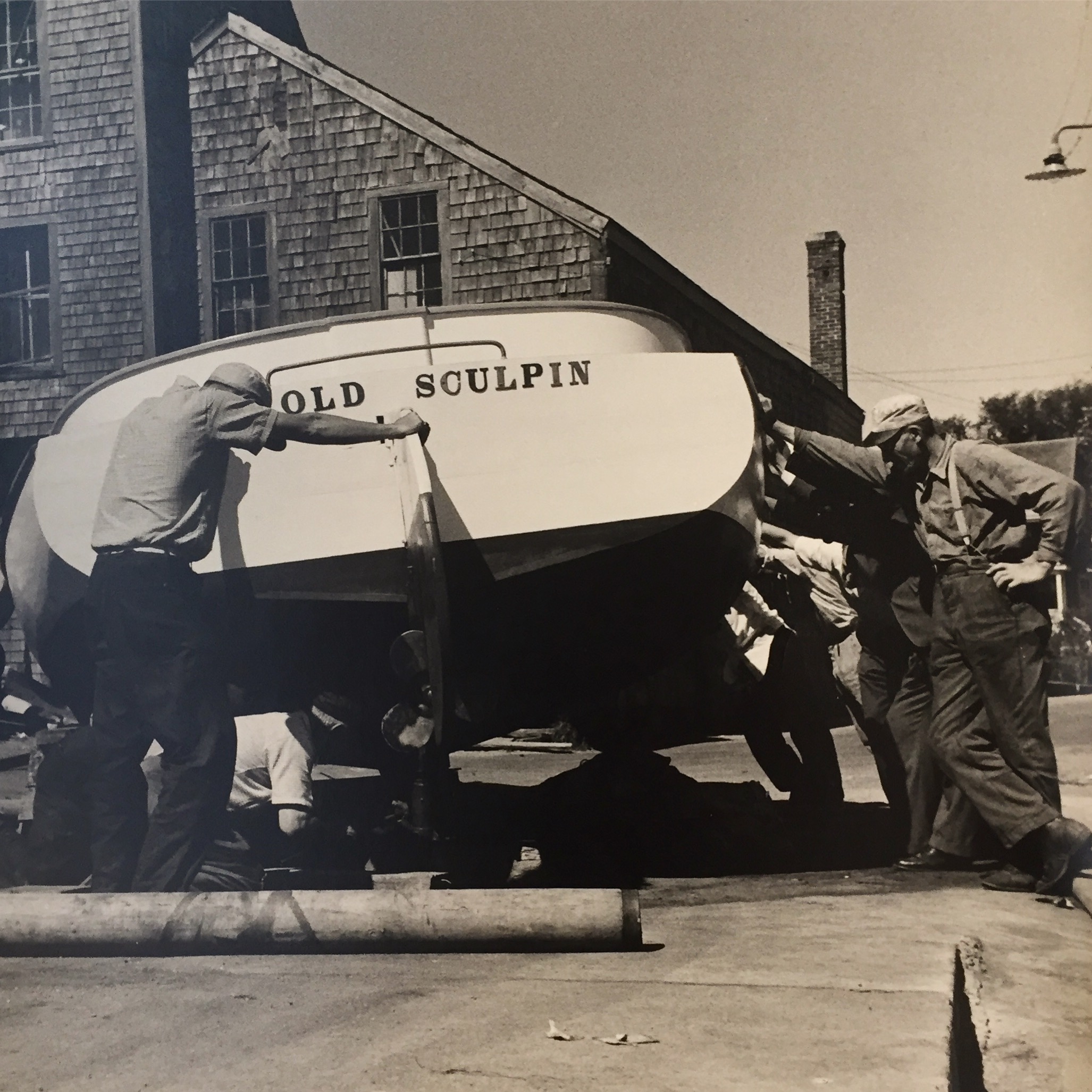 Click above title to read about the history of our building and the working Edgartown waterfront.
"Given the rustic, rather unassuming appearance of the Old Sculpin Gallery, situated on Dock Street on the Edgartown Harbor, you might be surprised to discover paintings there by artists whose work can also be found in the Metropolitan Museum of Art and other world-renowned establishments. However, that's exactly what you'll find..."
Gwyn McAllister, MV Times